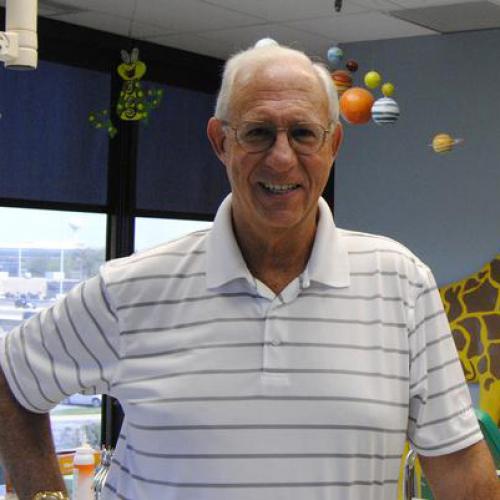 Specialty

Pediatric Dental

Phone

Practice
John Nathan is a Diplomate of the American Board of Pediatric Dentistry since 1983, and a Fellow of the American Academy of Pediatric Dentistry.  He also holds Fellowship and Mastership status with the American Society of Dentistry for Children.  
Dr. Nathan is currently Adjunct Professor of Pediatric Dentistry at the University of Alabama, Case Western Reserve University, Department of Pediatric Dentistry and Rainbow Babies Children's Hospital Medical Center in Cleveland, and at the University of Iowa College of Dentistry.  He is Clinical Associate Professor of Otolaryngology in the Department of Otolaryngology and Dentistry of Northwestern University Feinberg School of Medicine. 
He is attending housestaff at Ann & Robert H. Lurie Children's Hospital of Chicago (formerly Children's Memorial Hospital) and is active staff at Hinsdale Hospital and Delnor Community Hospital.  
In 2015 Dr. Nathan was appointed Editor-in-Chief of the Journal of Pediatrics and Neonatal Nursing.  He is also Editor-in-Chief of the Journal of Otolaryngology and Rhinology.  He serves on the editorial boards of the International Journal of Otorhinolaryngology, Dentistry, the Journal of Pharmacology and Clinical Research, the Journal of Advanced Dentistry and Oral Health, and the Journal of Surgery. 
Dr. Nathan received his DDS degree from Northwestern University Dental School in 1975.  After completing a one year General Practice Residency at the V.A. Lakeside Hospital in Chicago, in 1976, he completed the three year residency in Pediatric Dentistry and Master of Dental Science programs at the University of Connecticut in 1979.
He returned to Chicago in 1979 where he served as Assistant Professor of Pediatric Dentistry and Postgraduate Program Director for advanced training in pediatric dentistry at the University of Illinois College of Dentistry, Chicago Medical Campus until 1986.  He has been published extensively in the area of child behavioral research and is recognized nationally as an expert in the safe and effective use of pediatric sedation for management of the fearful and apprehensive pediatric patient.  He frequently lectures on local and national levels to pediatric nurses, pediatricians, and pediatric dentists while serving as adjunct faculty at dental and medical schools throughout the U.S.