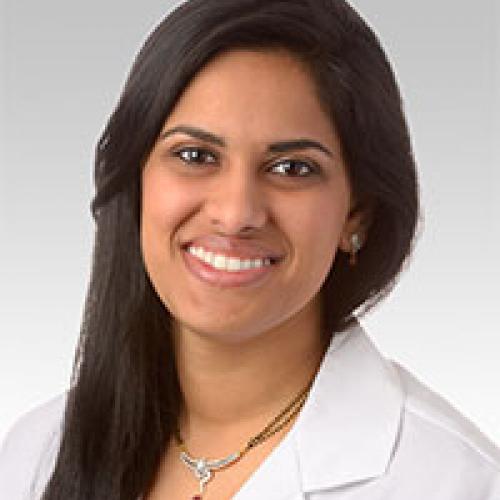 Specialty

Pediatric Dental

Phone

Practice
I am a native of Cary, North Carolina, raised with a good balance of both Eastern and Western cultures. This has helped me hone my skills, recognize cultural approaches to health care and provide personalized dental care for my patients. I have a large, loud and fun family that I adore very much. I consider myself fortunate to have grown up with my grandparents, who raised my siblings and me. I am very family-oriented and aim to make DuPage Pediatric Dentistry feel like family!
Prior to completing my residency in pediatric dentistry at Bronx Lebanon Hospital Center in Bronx, New York, I received a Bachelor of Science in Public Health with a concentration in Nutrition from the University of North Carolina - Chapel Hill and my Doctorate in Dental Medicine from the University of Pennsylvania School of Dental Medicine. During my tenure at the University of North Carolina, I received a Summer Research Fellowship and the Professor George V. Taylor Undergraduate Research Award for my research on a cure for breast cancer.
In addition to my passion for research, I graduated with Highest Honors and was granted the Joseph Edozien Outstanding Undergraduate Award. As I moved onto the University of Pennsylvania, I was honored with the Clement C. and Sandra K. Alpert Scholarship and ADEA/Johnson & Johnson Healthcare Products Preventative Dentistry Scholarship. Subsequently, I was honored to be one of the few students accepted into the Community Oral Health Honors program, allowing me to fulfill my dream of developing a self-sufficient waiting room education program. This program is still being utilized at the University of Pennsylvania. Upon graduation, I was awarded the Delta Dental Student Leadership award.
During my residency training at Bronx Lebanon Hospital, I was selected to participate in a faculty development program called the Academy for Academic Leadership. I was also acknowledged with the Award for Outstanding Performance in Evidence Based Dentistry.
Given my background in public health, my philosophy is that prevention is the best cure. My goal is to incorporate education about topics such as preventing cavities to dental anxiety. When the instance calls for it, I prefer conservative to aggressive treatment.
After practicing dentistry in the northeast, I moved to the Chicagoland area two years ago to be with my husband, Ajay Joshi. I am very enthusiastic to call the Glen Ellyn area my new home, and I am devoted to caring for the community. With my background, I am very involved in public health education and outreach. I enjoy volunteering at events, such as Special Smiles, and around the community. When I am not attending continuing education courses, I enjoy a diverse genre of music and dancing, cooking ethnic cuisines, and traveling the world to experience other cultures. I am very interested in the arts; I like to take painting classes, cross-stitch and get creative with DIY projects. I am a big movie buff, especially Disney movies! I enjoy swimming, biking, and going for long walks. However, when I find a good book, I usually am not able to put it down as I enjoy reading – mostly fiction.
I enjoy making people smile and giving them the confidence to smile freely! My favorite part of each day is having my patients leave the clinic just as happy (if not more) as they came in. I enjoy working with kids, being goofy and silly with them, and of course hearing all the fun and interesting topics they have to share. My patients truly keep me young. They constantly show me how they view the world and everything around them, which allows me to learn something from my patients. This is what motivates me to come to work every day.