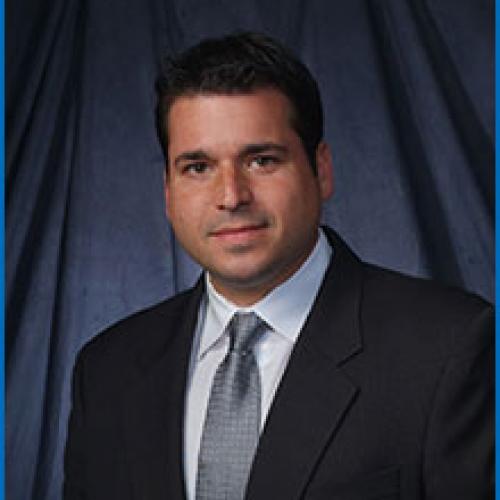 Specialty

Orthopaedics

Phone

Practice
Joshua M. Alpert, MD is a Board Certified Orthopedic Surgeon who joined the Midwest Bone & Joint Institute in 2008 after completing an Orthopedic Surgery fellowship at Harvard's Sports Medicine Program at Massachusetts General Hospital.
Dr. Alpert grew up in Highland Park, Illinois and obtained an undergraduate degree in Biology at the University of Illinois-Champaign. He earned his MD at the Chicago Medical School and completed his residency at Rush University Medical Center. During his sports medicine fellowship at Massachusetts General Hospital, he served as a team physician for the New England Patriots, Boston Red Sox and the Boston Bruins.
Throughout his career in medicine, Dr. Alpert has received several honors and awards. While earning his undergraduate degree, he was named to the University of Illinois' Dean's List five different semesters. While in medical school, he was elected to the Alpha Omega Alpha Orthopedic Honorary Society and given the Dean's Award. Recently, Dr. Alpert received the Massachusetts General Hospital Academic Enrichment Grant and was named to Strathmore's Who's Who 2008.
Dr. Alpert's interests are in treating sports injuries via minimally invasive arthroscopic techniques. He performs arthroscopy of the shoulder, elbow, wrist, hip, knee and ankle. His main goal is to get patients of every age back to their activities as quickly and safely as possible after injury. Procedures such as arthroscopic rotator cuff repair of the shoulder, ACL reconstruction of the knee and hip arthroscopy are done on an outpatient basis. This minimizes post-operative pain, increases the potential for rehabilitation and can lead to a quicker recovery.
Dr. Alpert is a member of the American Academy of Orthopedic Surgeons (AAOS) and the American Orthopedic Society of Sports Medicine (AOSSM). He currently serves as a team physician for Judson University, Larkin High School and Dundee Crown High School.
In addition to treating patients with sports injuries, Dr. Alpert also commonly sees patient's with work related injuries to the shoulder, elbow, wrist, knee, ankle and foot. He performs Independent Medical Examinations and is Certified to perform Impairment Ratings as per the 6th Edition AMA Guides to the Evaluation of Permanent Impairment.
Dr. Alpert lives in Inverness, enjoys playing golf, basketball and softball as well as spending time in the Chicagoland area with family and friends.